This is a simple post to demonstrate how the Rotten Tomatoes block for Gutenberg works.
Feel free to add a new Rotten Tomatoes block below or remove the existing one.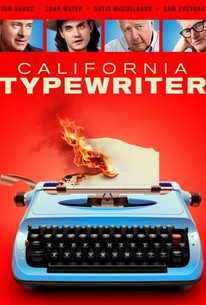 California Typewriter
Critics Consensus
California Typewriter is an affectionate, nostalgic love letter to the typed word from enthusiasts and experts alike.
100%
Tomatometer
Total Count: 38
83%
Audience Score
User Ratings: 457
Learn more on Rotten Tomatoes